January 16 - February 16, 2020
PAST productions of Visky's JULIET:
"Lorraine has been performing Juliet for years on tour, and the material seems practically seared into her flesh. Not a word that comes out of her mouth is false or forced...feral, untamed physicality." (Time Out Chicago)
"Lorraine, shouldering some terrifically complicated demands in this one-woman show, gives a performance that will lodge itself in your memory long after you've left the theater." (Nina Metz - Chicago Tribune)
"The piece ends up being life-affirming in the truest sense--as the end result of a clear-eyed, unrelenting journey to the heart of things."
(Tony Adler - Chicago Reader)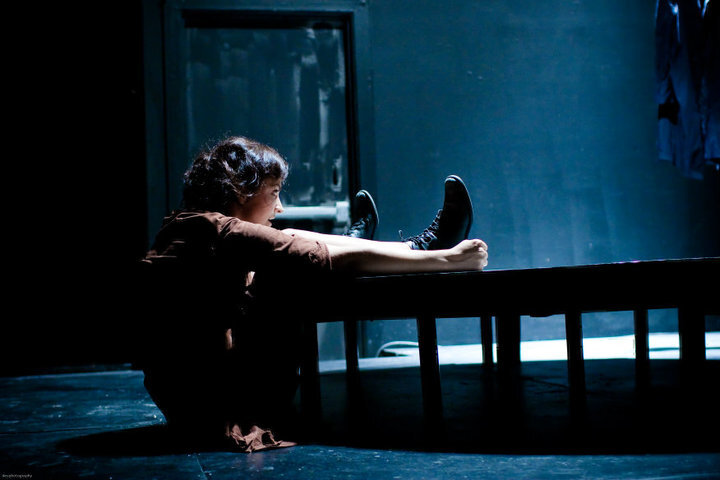 "Extraordinary! Chicago is profoundly lucky to have such a dark and rare gem in its midst and even luckier to add Theatre Y to the ranks of its bravest and most uniquely intriguing theater companies."
(Chicago Stage Review)
"[With Juliet] Theatre Y solidifies itself as my favorite black box theatre... Untouchable and a must see for Chicago. Riveting, beautiful strength in darkness." (Chicago Critic)
We will celebrate András Visky in 2020! Following his Juliet, we will remount his Eva and Teresa in March before touring them to a Festival Hungary in April! We will release the film previewed above that Visky directed with Lorraine, and hope to collaborate with dancers from The Cambrians on a summer Lina.

Thanks to the MacArthur Foundation we will take The Camino Project to Serbia and Hungary in August,
and return to Chicago with a new Camino for the fall of 2020!

Buen Camino and thank you for this beautiful adventure Chicago!
 ______________________________________________________________________________________
In 2018 Theatre Y transitioned into a Free Theater to ensure that everyone is able to benefit from our programming. This is maintained through a membership model that is similar to NPR. Since 2018, every single Theatre Y offering has been open to the public for free to insist that Theatre isn't just another economic transaction but an opportunity to offer radical hospitality; a community experience created for meaningful face to face encounters.
As a member you are guaranteed seats to any Theatre Y performance, even if it is sold out.
We do our best not to turn anyone away, but the only way to guarantee your seat to a performance is membership, which starts at $5/month or $60/year.
A HUGE thank you to all the members who make a FREE THEATRE Y possible!